How many times have I mentioned we are so blessed to have this job? More than a week ago, we were in beautiful Budapest for the destination wedding of Damaris & Rohan. Rohan proposed to Damaris in Budapest a year ago and it was romantic to finally tie the knot in the place where she said yes.
The morning of 30th July was a date to remember. It was not only the day when the Iron Man Challenge was being held in Budapest but it was a day all Rohan and Damaris' family and friends from all over the globe gathered together for this memorable day. As the couple got ready in Marriott Hotel, their friends and family got the (Budai Reformatus Egyhazkozseg) church ready with flowers.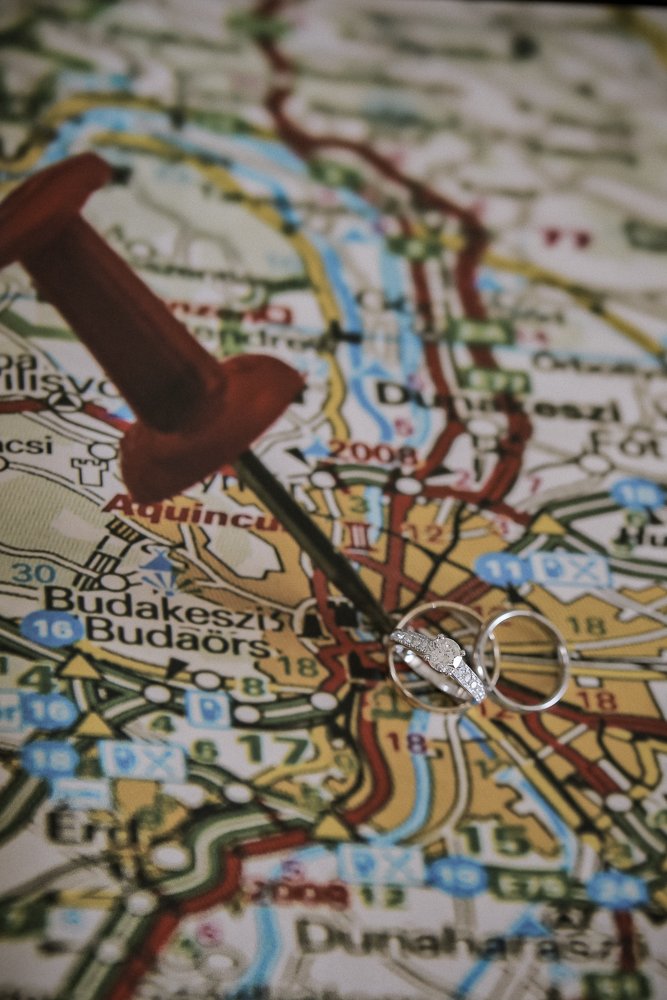 The ride to church should have been fast but with some roads closed due to the Iron Man Challenge, it took us about 20 to 25 mins. The brick walled church was not as big as a basilica or a cathedral. This Protestant church had a very warm feel with a big wooden door, brick walls, and wooden pews surrounding the altar. It was simple but grand with its high ceiling and large windows. Damaris was a vision when she walked down the aisle with her father. I think everyone held their breaths.
Budapest is such a beautiful city filled with old classical architecture, castles and greenery. After the ceremony, we strolled in the City Park where the Vajdahunyad Castle was located for some bride and groom portraits. The place is so beautiful and the couple looked so stunning that we just couldn't stop taking photos of them everywhere. Each spot was like a setting in a fairytale. Sadly, the couple had to go to the hotel to freshen up before they meet and greet the guests.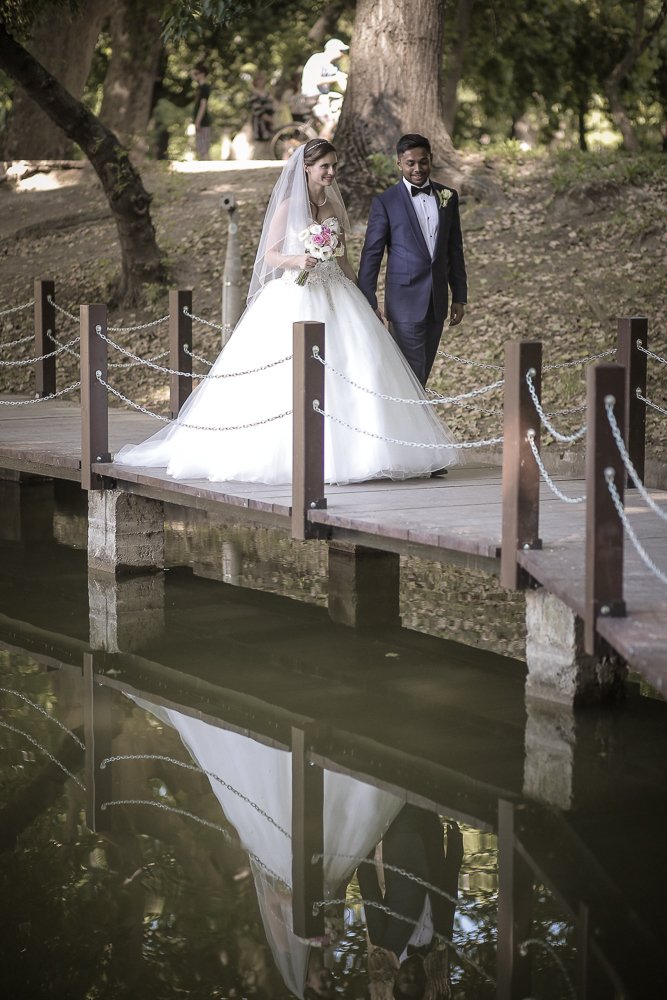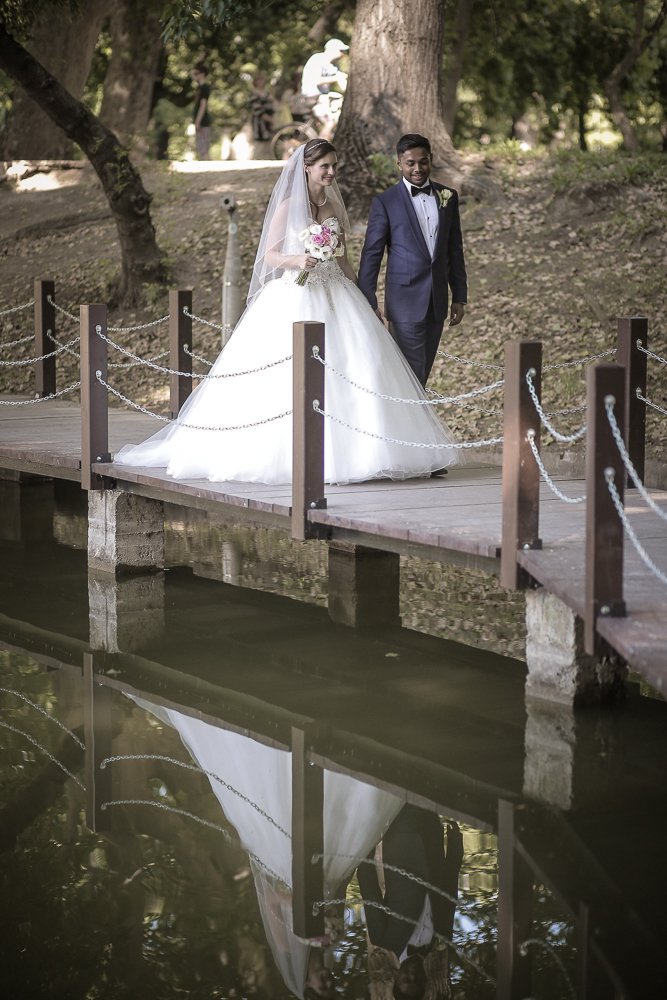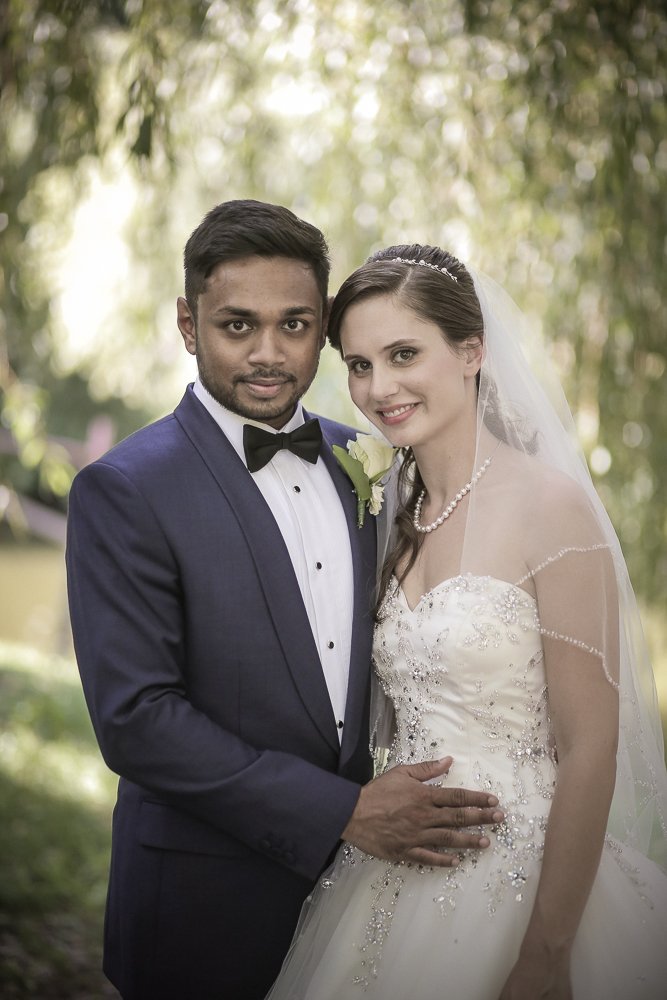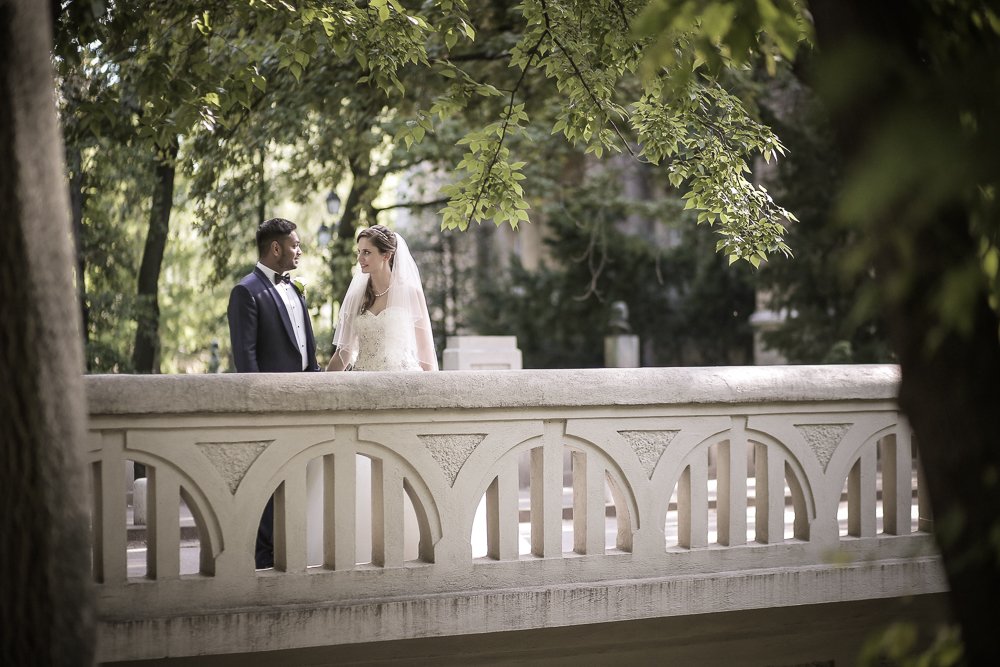 Corinthia Hotel was a magnificent setting – perfect for a royal ball. The guests were astounded by the ballroom interiors and again, it seemed like we were all transported to a fairytale.
We thank God that we were able to pull off our Same Day Edit video (which you can watch here) after some setbacks during editing that evening of the reception. Even after some delayed flights and lost luggages, being part of this wedding is truly a blessing. As I edited and looked back at all the photos, I am really glad we were chosen to tell Rohan and Damaris' wedding story. The city was beautiful, everyone was warm and friendly and their wedding story is something to be told over and over again. It was beyond our imagination!