"I aspire to be an old man with an old wife laughing at old jokes from a wild youth" – atticus
When I read this quote, I remember Ronnie and Sarah. They have a different kind of love, a kind that will bring them laughter until their old age. I see them growing old together and still do their silly antics.
When we did their pre-wedding photoshoot in the desert and Bab Al Shams, I knew theirs will be a unique and fun wedding. They liked being silly and funny and then they would laugh at each other and fall in each other's arms in laughter. That was how they are, naturally sweet and funny. And take note of their signature pose!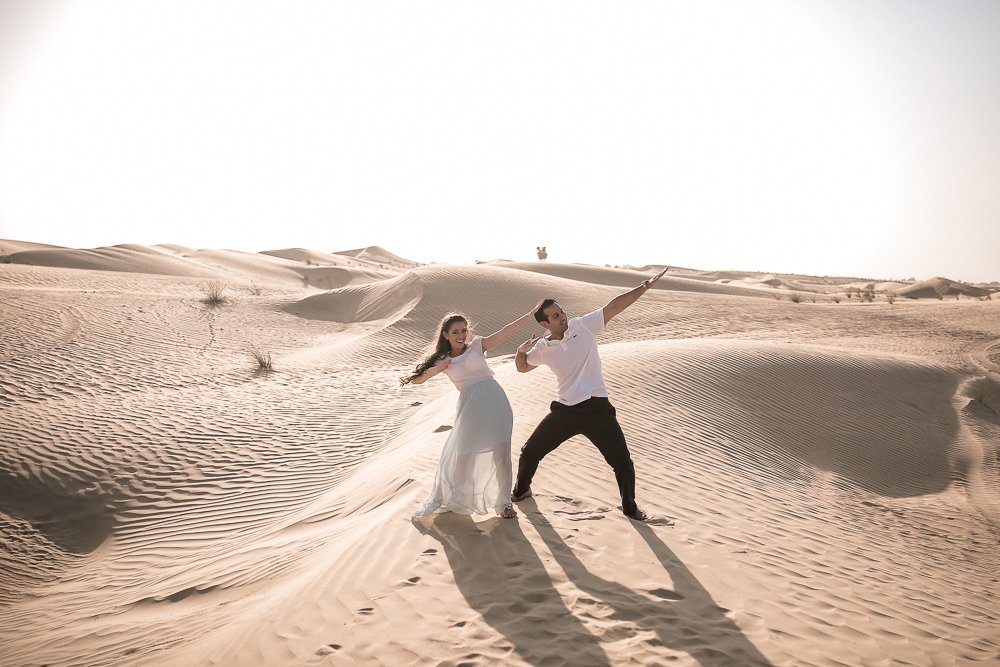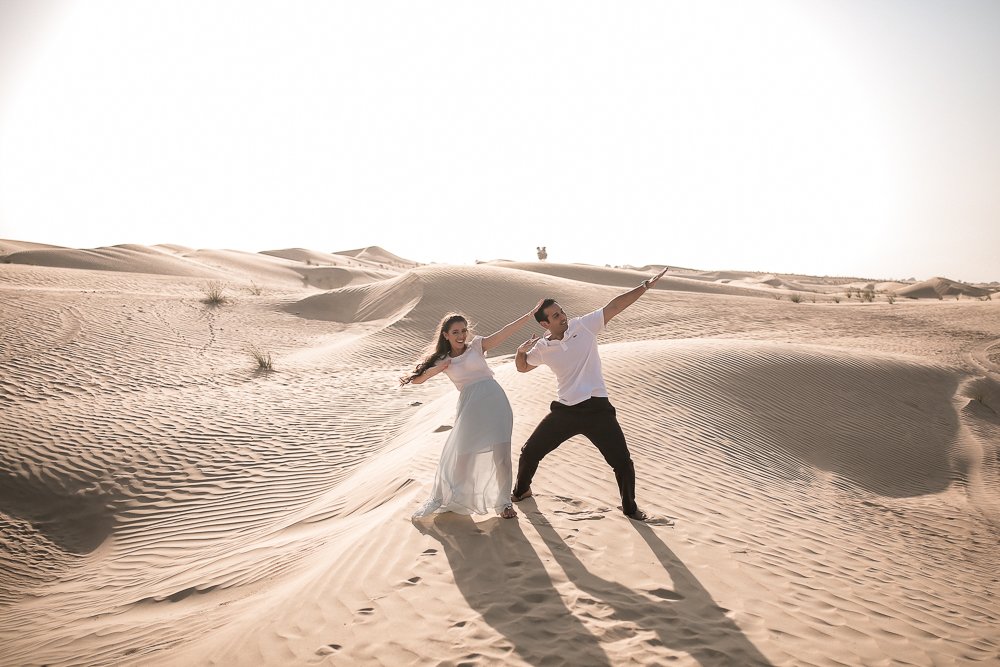 On their wedding day at Ritz Carlton in JBR, Sarah was a bit nervous and emotional. Being the first daughter to get married in the family, everyone was a bit of emotional too. Their bond as a family was visible in their expressions. Just look at how Sarah's father reacted when he first saw her.
Even Ronnie and Sarah's first look at each other on their wedding day was full of emotions. It rained tears of joy that day.
After some family photos and group photos with friends, we had some couple photos around the hotel while guests were having cocktail.
The beautiful rustic decorations and setup were by Masha Cain of Fabulous Day and flowers by Firenze Florals. Our favorite was the canopy of lightbulbs over the cake. The lacy table runners were also our fave.
Ronnie entered first with a zaffeh. Followed by Sarah's grand entrance with her father. There were some major dancing before the couple had their first dance. Dinner followed and then some speeches. The peak of the night was the cake cutting when fireworks went off as the backdrop. And the rest they said, "They danced the night away."
Sarah and Ronnie is one of our couples with really big hearts and we are so glad to be part of their big day. Here is the wedding video highlight
Ritz Carlton Dubai Wedding | Ronnie and Sarah from Melrish Photos and Films on Vimeo.