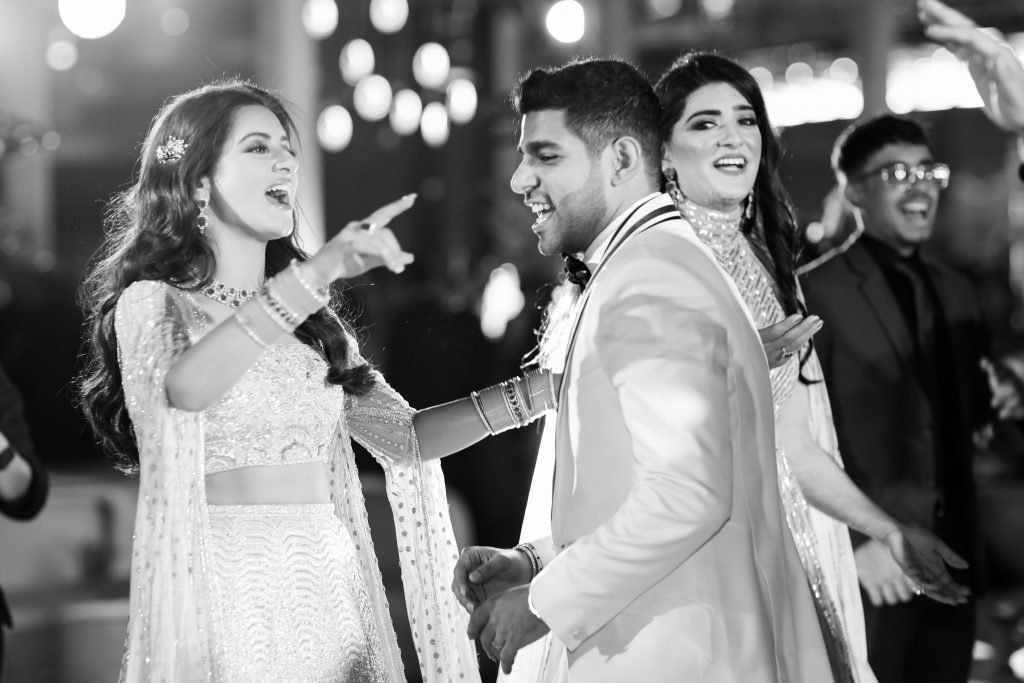 Your wedding day is a whirlwind of emotions, smiles, and unforgettable moments. It's a day to celebrate your love with friends and family, and of course, to create lasting memories. While it's natural to want those picture-perfect shots, it's equally important to savor the day without feeling like you're constantly posing for the camera. This is where trusting your wedding photographer becomes crucial.
The Allure of Authentic Moments
Weddings are not just about the ceremony and reception; they are about the story, the emotions, and the genuine connections. It's about the laughter shared between you and your bridesmaids as you get ready, the tears in your parents' eyes as they see you in your wedding attire, and the spontaneous dance moves that break out on the dance floor. These are the moments that truly capture the essence of your day, and they can't be staged.
The Role of Your Photographer
Your wedding photographer is not just a person with a camera; they are a storyteller, an artist, and a professional who knows how to capture the essence of your day. Trusting your photographer means letting them do what they do best: finding the best angle in every moment. Here's why it's essential:
1. Focus on Being Present
When you trust your photographer, you can relax and be present in the moment. You won't constantly worry about how you look in photos or whether you're posing correctly. Instead, you can enjoy your day to the fullest.
2. Authenticity Shines Through
Candid shots often reveal the most authentic emotions. When you let your guard down and allow your photographer to work discreetly, you'll get images that reflect genuine happiness, love, and connection.
3. Professional Expertise
Your photographer has a trained eye for composition, lighting, and timing. They know how to capture the best moments without interrupting the flow of your day. Their expertise ensures that you get stunning images without feeling like you're constantly posing.
4. Unique Perspectives
Trusting your photographer means allowing them to explore creative angles and perspectives. Some of the most captivating wedding photos come from unexpected viewpoints and unscripted moments.
Tips for Trusting Your Photographer
Here are some practical tips to help you trust your wedding photographer and ensure that they can capture the best moments of your special day:
1. Communicate Your Vision: Share your vision and preferences with your photographer during the planning process. Discuss the style of photography you love, any must-have shots, and any concerns you may have about feeling overly posed.
2. Build a Connection: Building a rapport with your photographer before the big day can make a world of difference. Schedule an engagement session or meet for a pre-wedding consultation to get to know each other better. This will help you feel more comfortable on your wedding day.
3. Trust Their Expertise: Remember that you chose your photographer for their skills and style. Trust that they will capture your day beautifully. Once you've communicated your preferences, let them work their magic.
4. Stay Relaxed: On your wedding day, focus on enjoying every moment with your loved ones. Trust that your photographer is capturing the essence of the day, even when you're not consciously posing.
5. Let Candid Moments Unfold: Some of the most cherished wedding photos are the unplanned, candid moments. Let these moments unfold naturally, and your photographer will be there to capture them.
6. Enjoy a Photo-Free Zone: Consider designating specific times or areas during your wedding where photography is discouraged. This allows you and your guests to truly immerse yourselves in the experience without the distraction of cameras and smartphones.
7. Be Patient: After the wedding, allow your photographer the time they need to edit and deliver your photos. Remember that they are meticulously curating the images to tell your unique love story.
To sum it all up, your wedding day is a celebration of love, and it's important to experience it fully without the constant pressure of posing for photos. By trusting your wedding photographer to find the best angles in every moment, you'll not only enjoy a more relaxed and authentic day but also receive a beautiful collection of memories that truly reflect the magic of your wedding. So, embrace the spontaneity, savor the laughter, and let your love shine through – your photographer will capture it all.

In Melrish Weddings, we don't just capture your photos; we preserve your unique story. So, on your special day, trust us to not only document moments but to craft a visual narrative that reflects the essence of your love and celebration. You can visit our website, Youtube and Instagram to explore our portfolio and see how we can make your wedding unforgettable!