It is start of the new year and we have already been busy. But all the busy-ness should not stop me from blogging – I have promised myself that I would be blogging at least once a week. I already missed the first week so here's me trying to catch up by posting this Hindu Christian wedding in Dubai.
We met Clyde and Geetika in Arun & Preeti's wedding last 2013. We took their photo along with other guests that evening. Arun & Preeti shared that image to them and they loved the photo so much that they contacted us for their wedding and even included that photo in their wedding invitation. Prior to the wedding day, we were fortunate to meet with Geetika's family to run through the program. It would be a four day celebration, with 2 ceremonies – a Christian ceremony at St.Mary's Church and a Hindu ceremony by the beach. We feel blessed to cover Indian weddings especially when it spans 2 to 4 days. By the last day, we already feel part of the family. Almost all of our couples' families are very warm and hospitable. There is always that quirky father or that mother which would offer you lunch, dinner, coffee or whatever she prepared for that day or maybe that uncle who will dance the night away. Getting to know them makes telling their stories easier and the emotions captured are more real…
The first party was the Mehendi or Sangeeth. It was held at Marco Polo Hotel. And when you talk about these celebrations, it just means one thing – PARTY!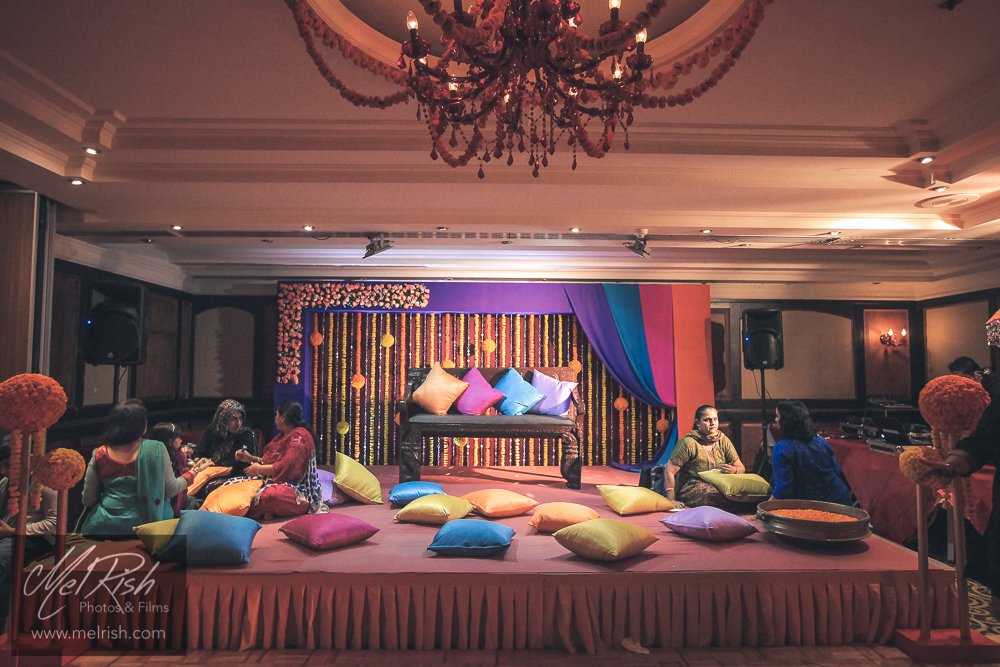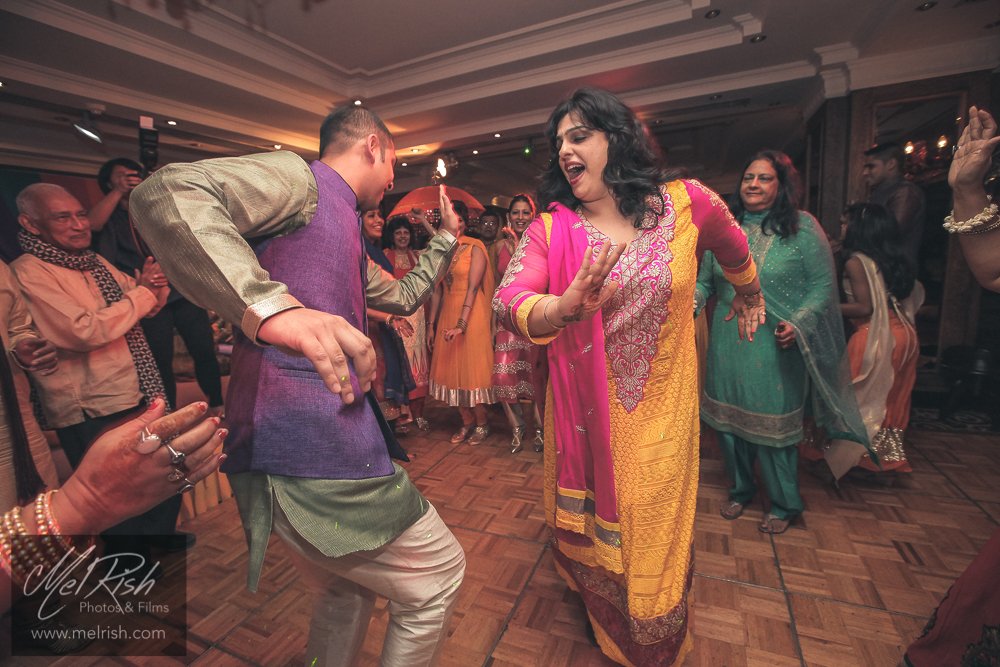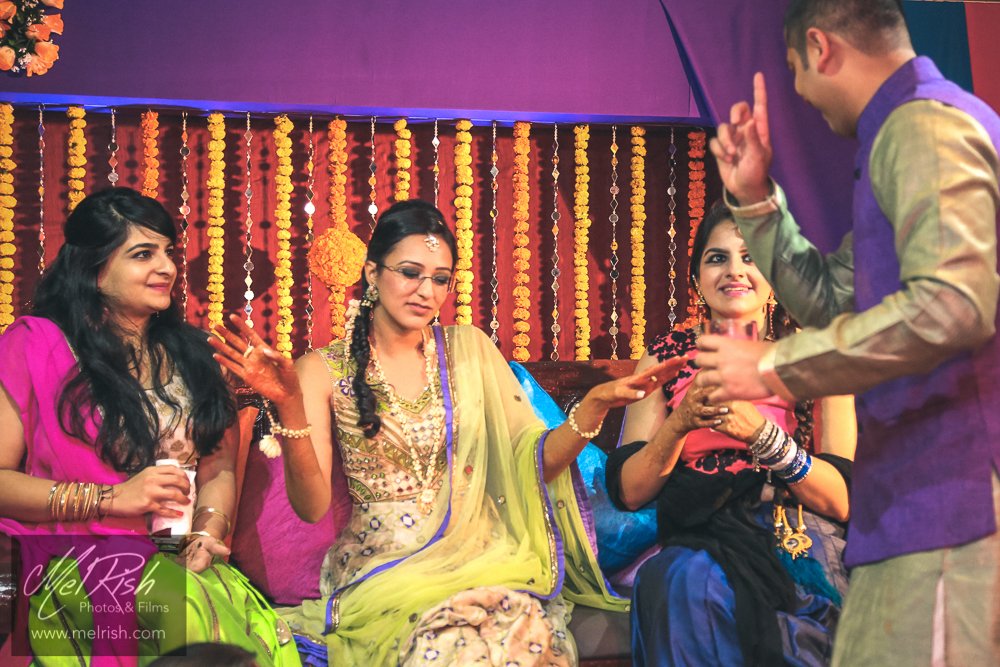 The next day was the Christian ceremony at St.Mary's Church followed by the reception at the Dubai Marina Yacht Club.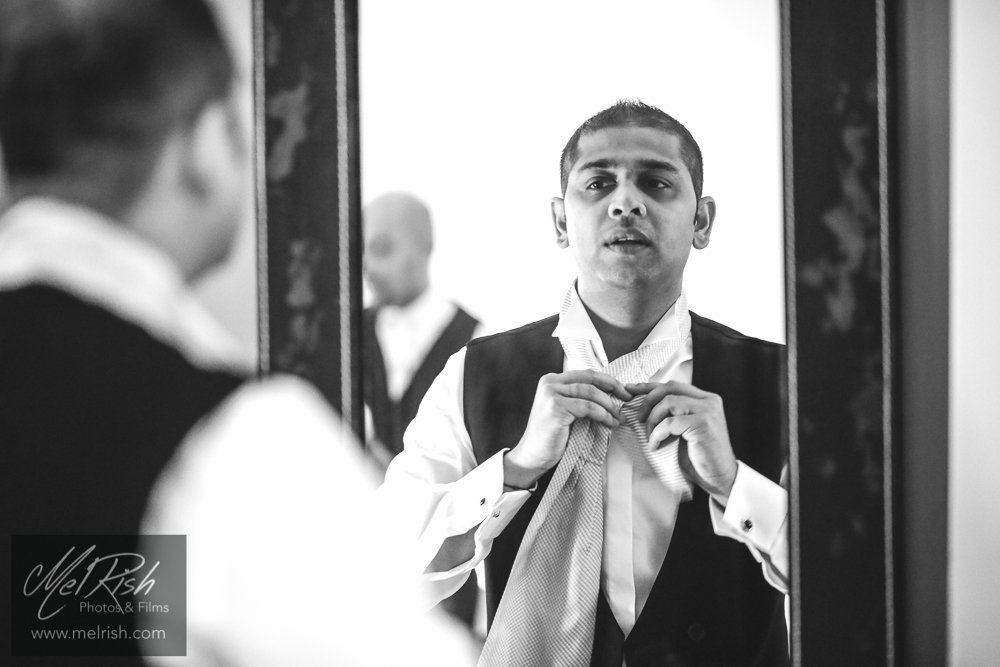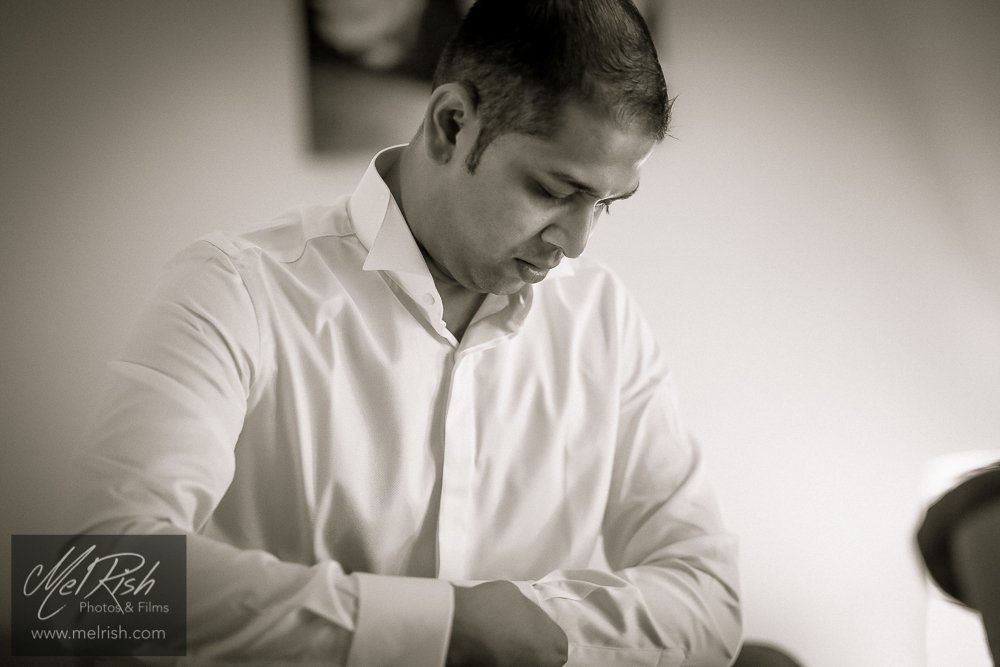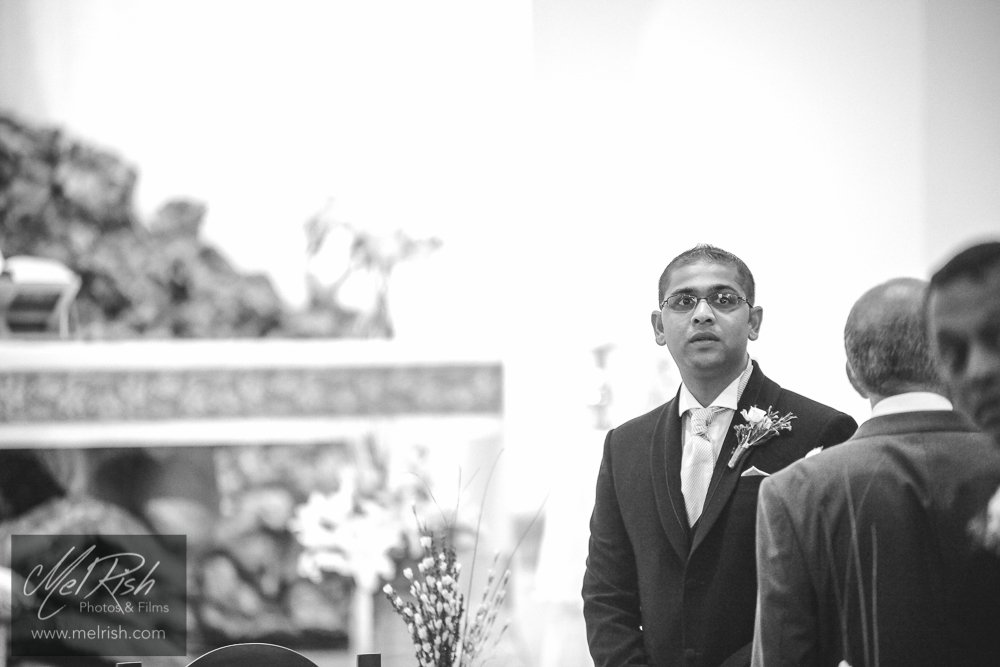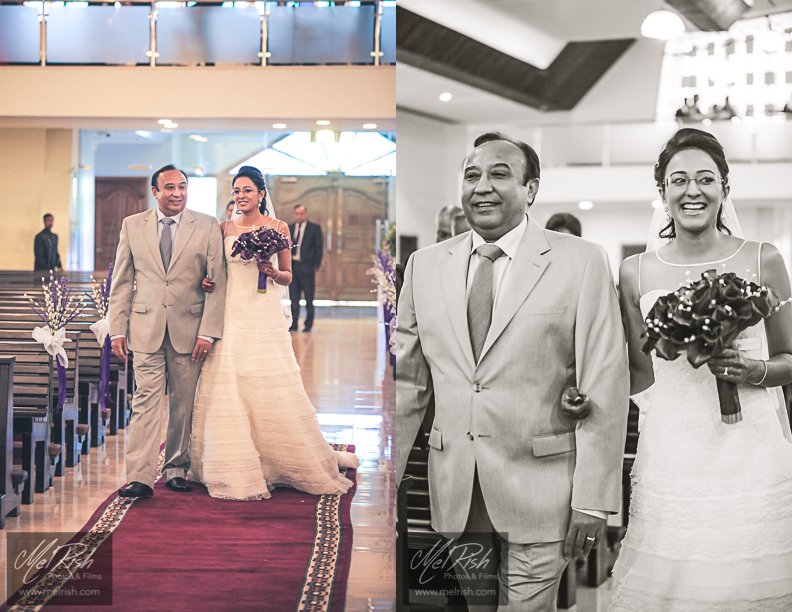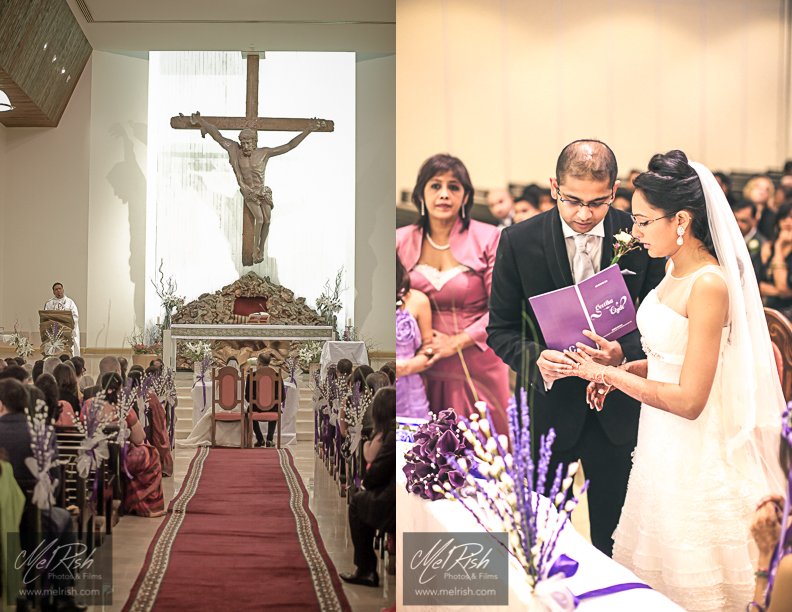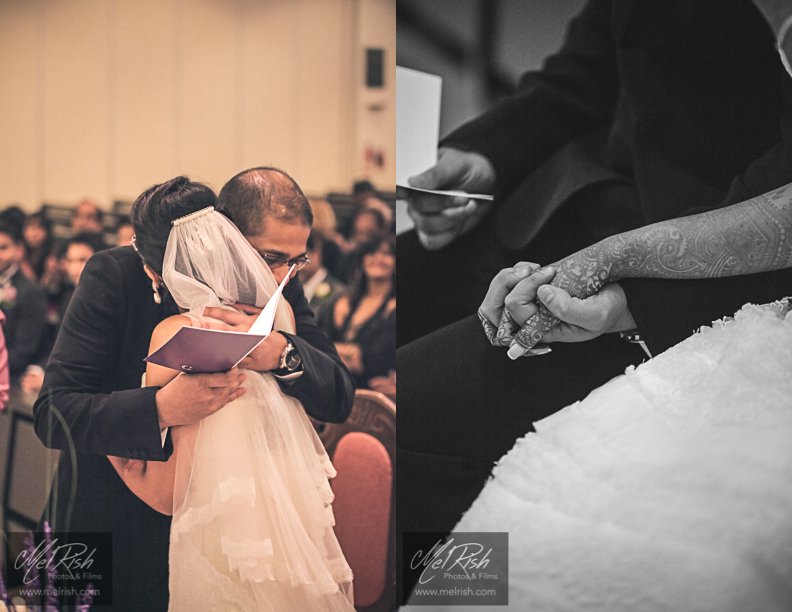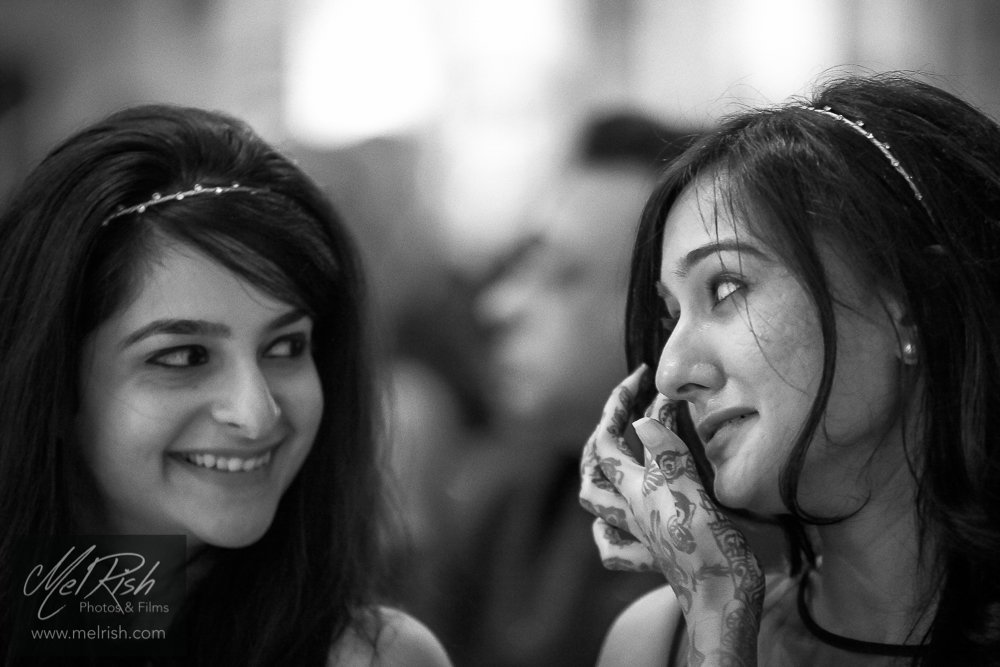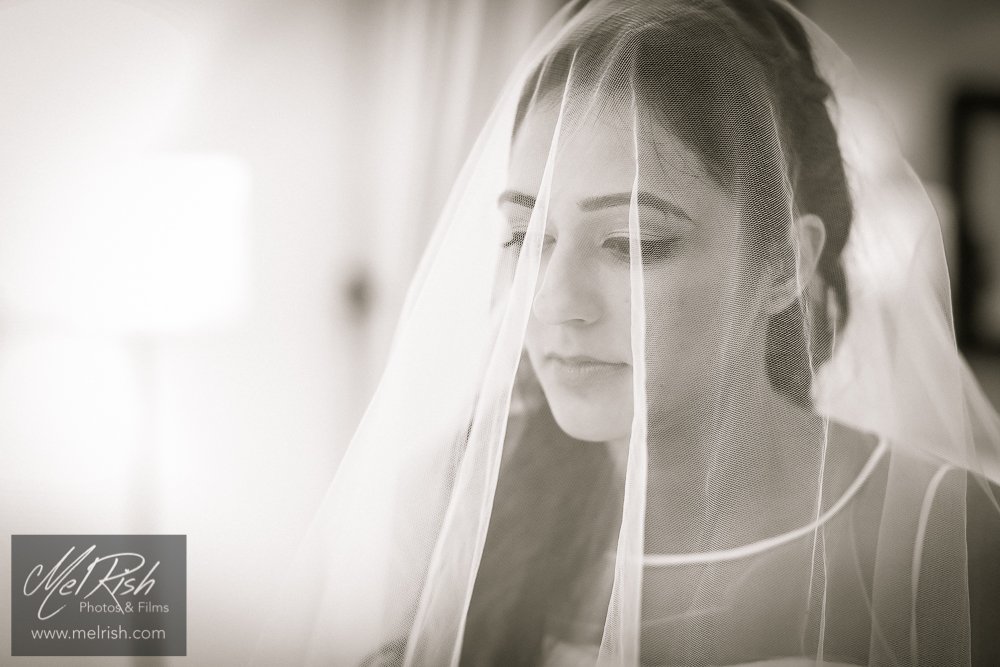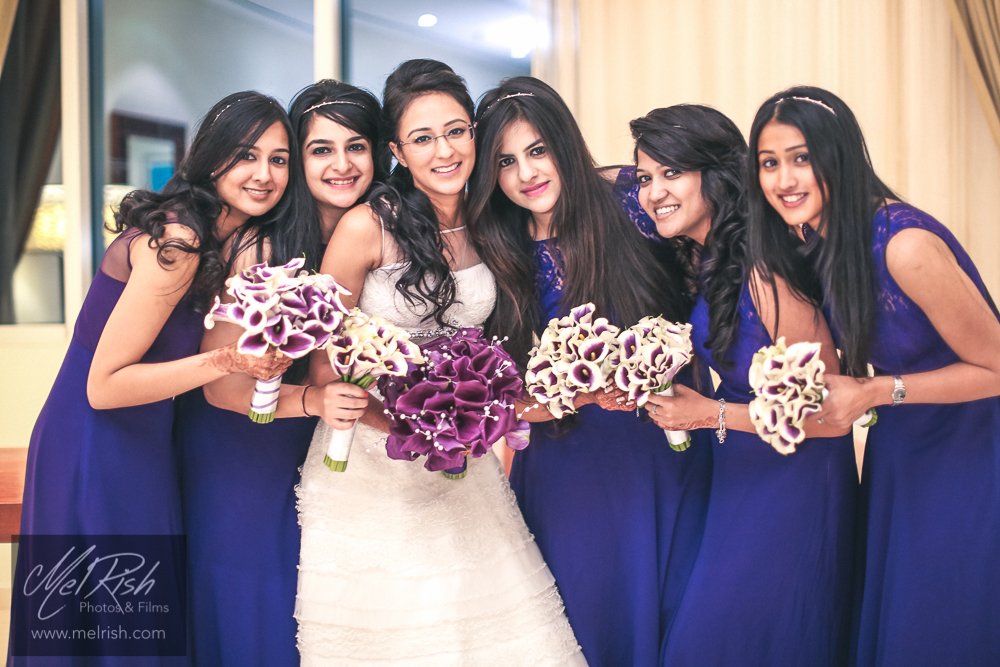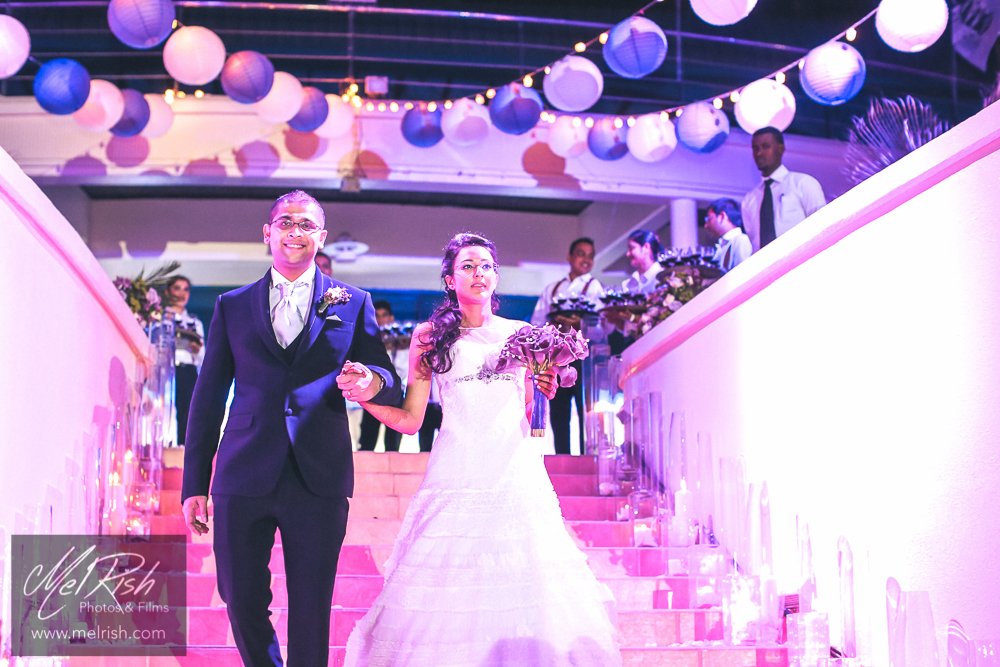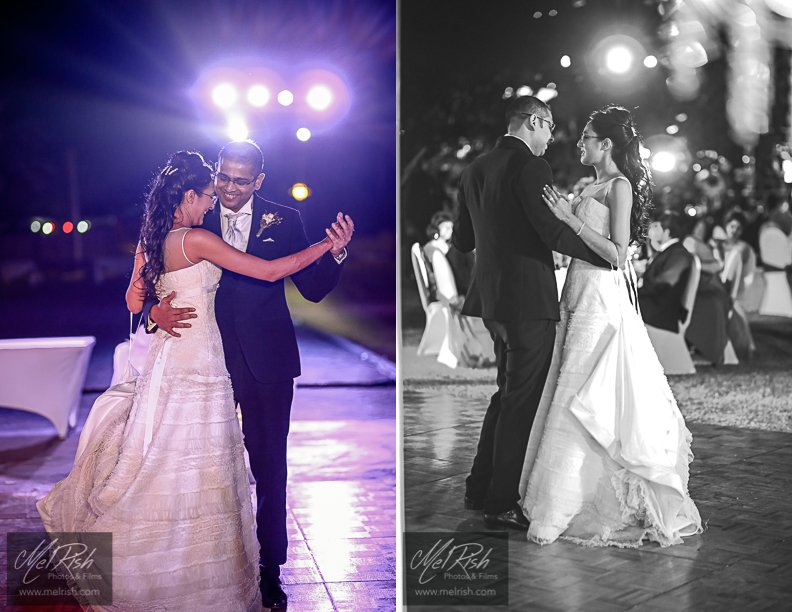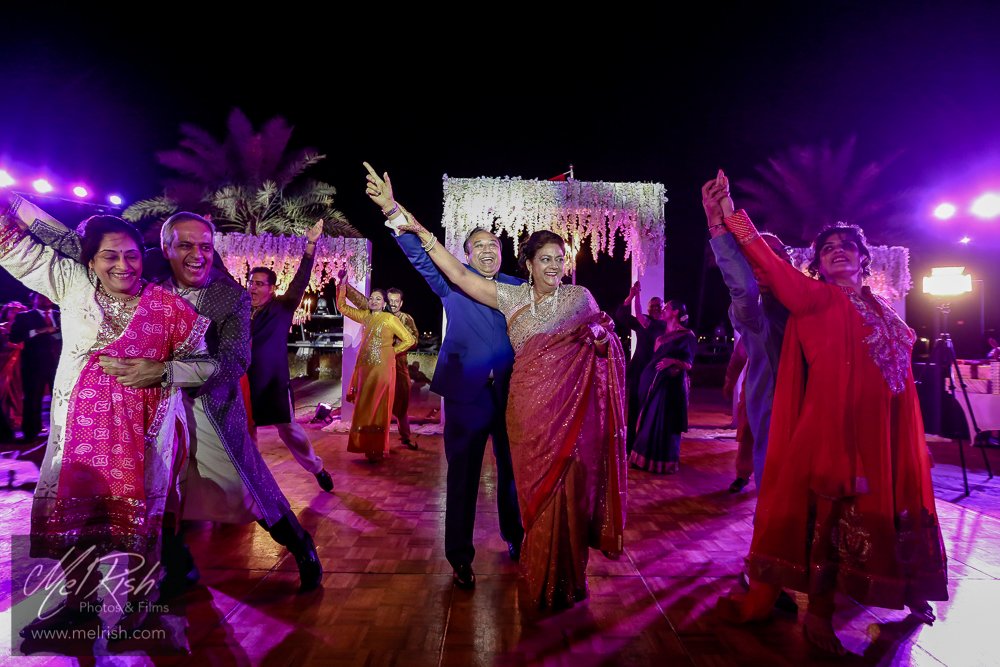 On the final day was when the Hindu ceremony would be held at the same venue, Dubai Marina Yacht Club. That morning before the ceremony, Geetika had a bangle ceremony with her family and relatives.
There was a beautiful gazebo setup for the ceremony which was beautifully held during sunset. That night was when Geetika would officially leave her household and join her husband. Emotions poured as they left each other's families to start a new life together – there were tears but there was also laughter as they celebrated their union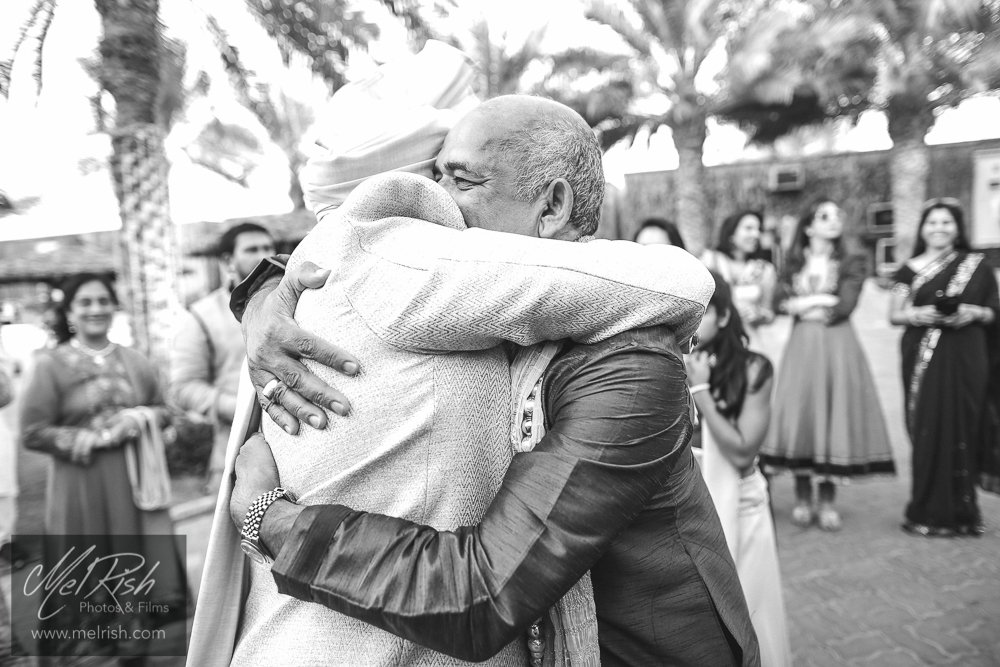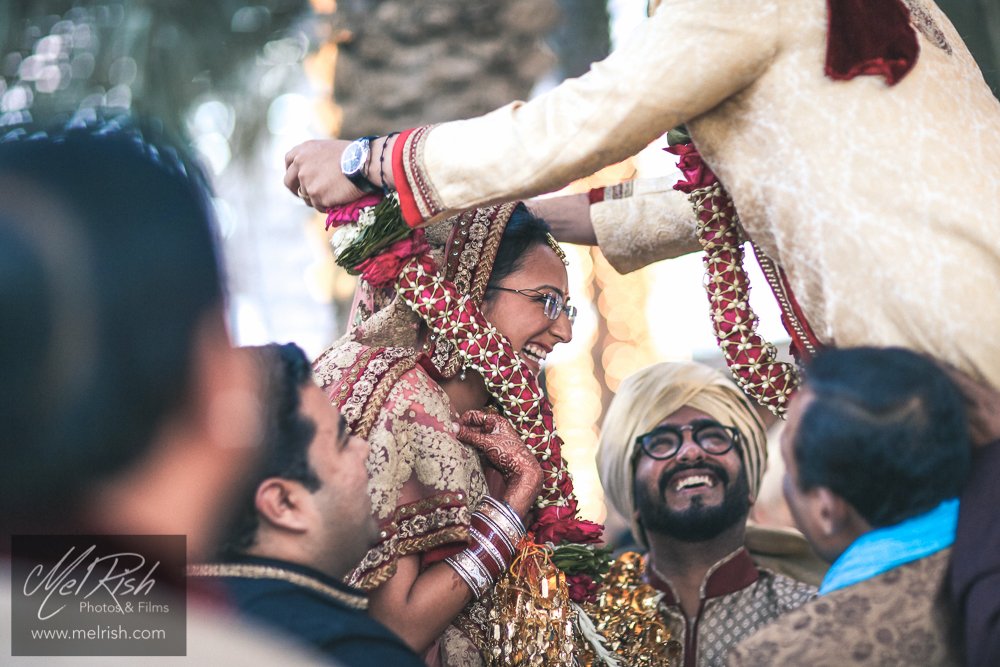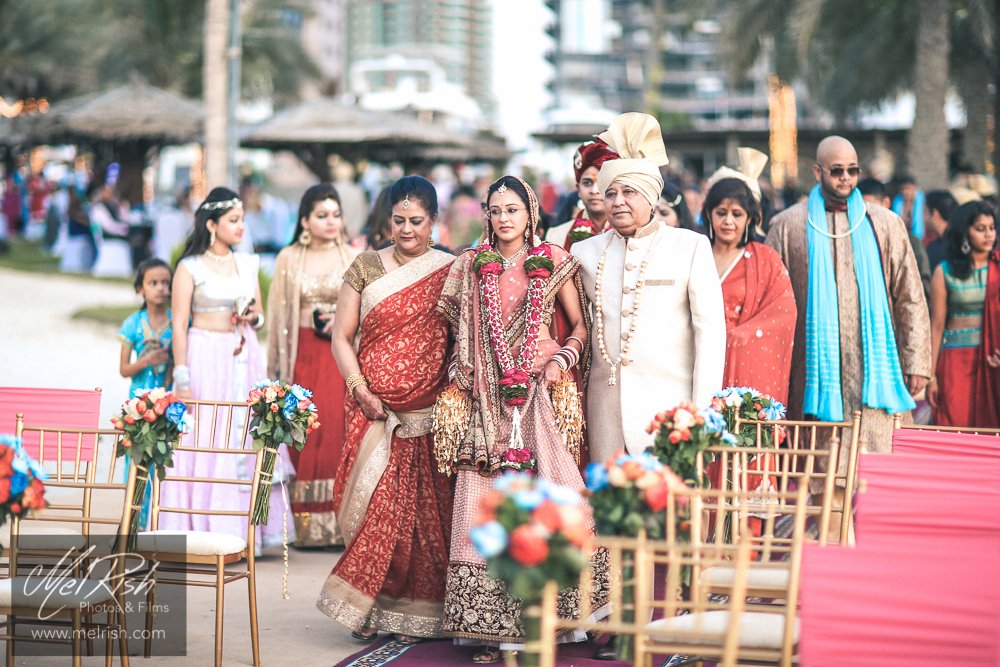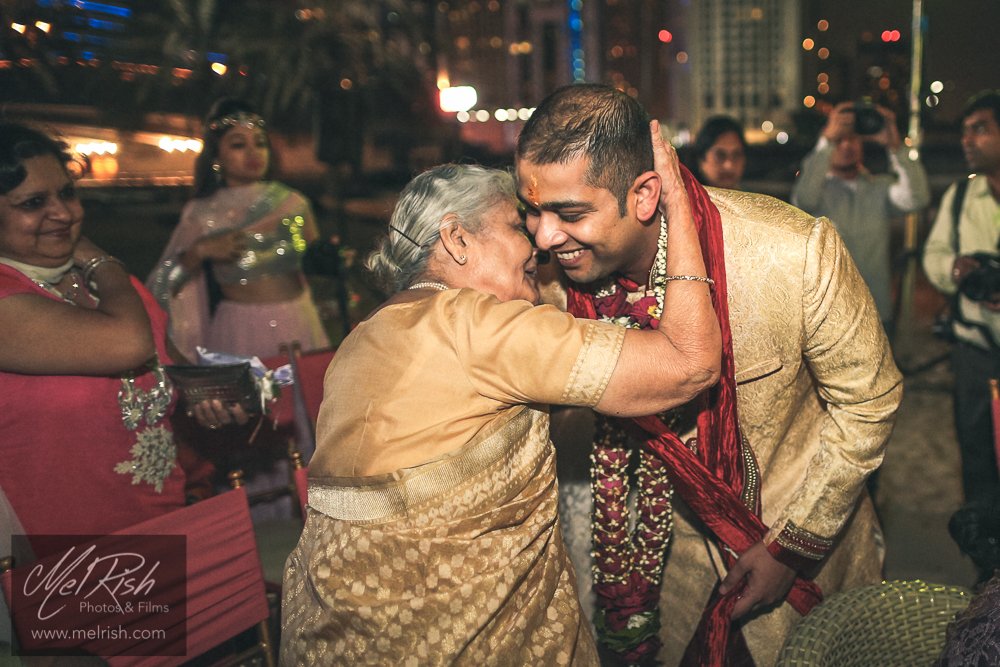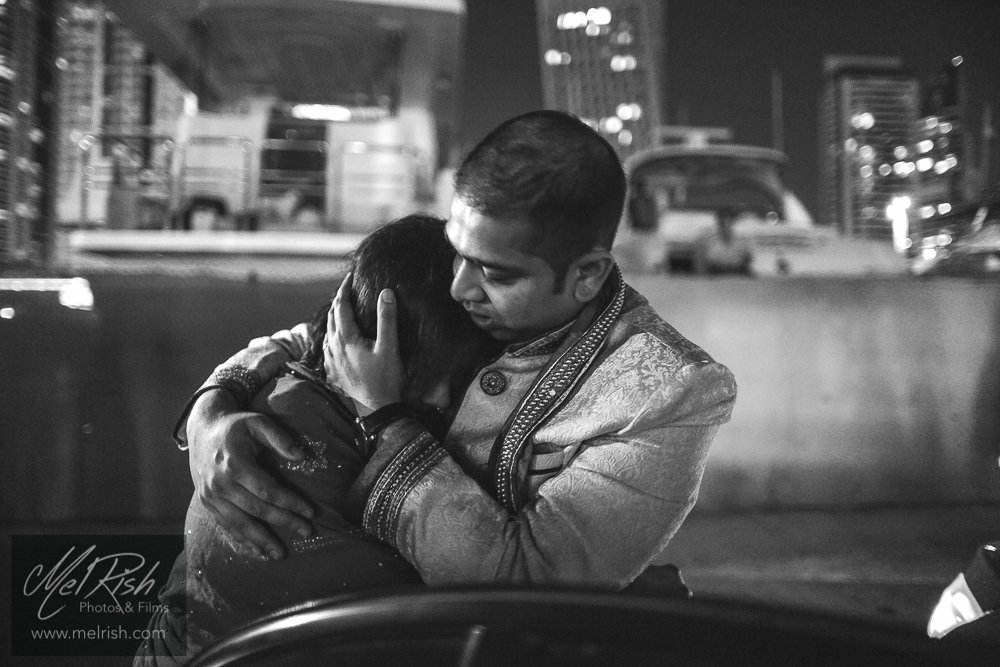 We wish Clyde and Geetika a happy life together. Their differences in religion didn't seem to have separated them,…and we are sure they will overcome mountains and still stay strong together.