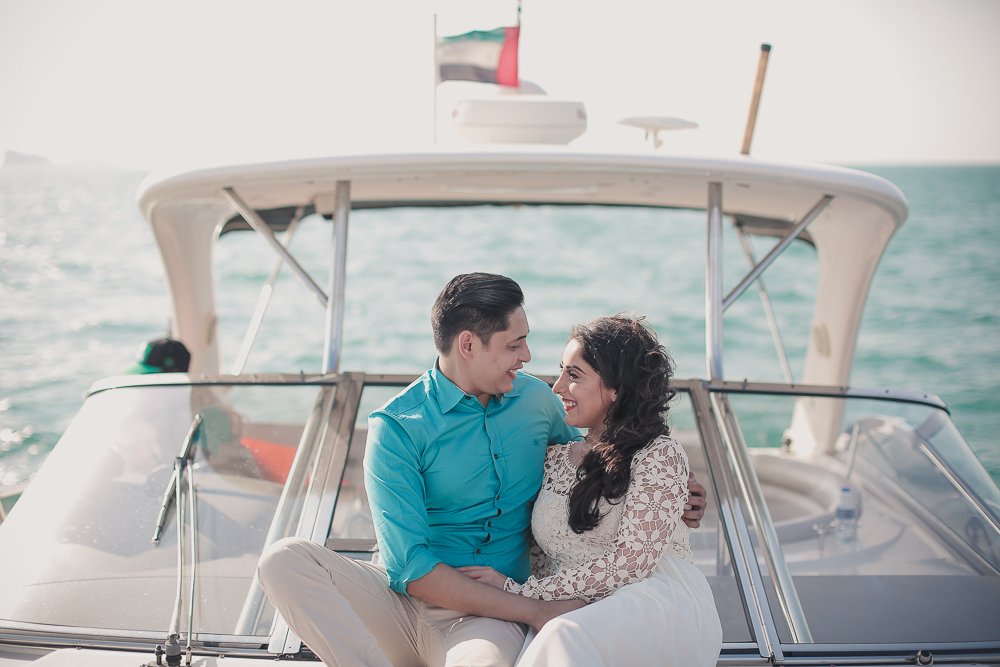 Destination Prewedding Photoshoot in Dubai | Ankit & Sanjeeta
Last week was Ankit and Sanj's 3 day wedding in Chandirgarh, India. But a couple of weeks before that, they decided to have a destination prewedding photoshoot in Dubai. And we perfectly have that package for couples looking to explore Dubai and have a photoshoot at the same time. On the first day, we met them at Souk Madinat Jumeirah for half an hour shoot. We then proceeded to the desert for some sunset shots. We almost missed the daylight.
For their second day, we booked a yacht for them and had a relaxing 2 hour shoot around the Arabian Gulf with the Burj Al Arab and Dubai Marina as the backdrop. For sunset shots, we went to the Umm Suqeim beach. After sunset, we proceeded to Downtown for some cityscape shots with the amazing Burj Khalifa as the backdrop. The Dubai Fountain was a bonus backdrop. I am sure they had a romantic dinner right after. After all, they were dressed for it.
Louise Monique did a fantastic job on the make up and we are extremely jealous she got to fly to Ankit and Sanj's wedding to do her make up and stay at the Hyatt Regency, Chandigarh! To the lovely couple, enjoy your honeymoon in Bali!