Gareth worked over time for 2 years to prepare a proposal of a lifetime. It was so awesome that it was featured in the Dailymail UK, check out their story here! Both working in the UK, Gareth booked first class tickets to Dubai, got picked up by a Rolls-Royce Phantom and was driven to the Burj Al Arab, checked in the Royal Suite where he got down on one knee and asked for her hand! I think no girl can ever say no to that! And no photographer/videographer can ever say no to be part of this couple's love story! We got their email late 2015 and we were the privileged ones to shoot their Burj Al Arab wedding last year!
Binny Baker of HS Celebrants was their celebrant on that hot May date. It was humid that day but their wonderful guests did not mind. It was a wedding everyone looked forward to. Kate was by far our coolest and most collected bride. She was very soft-spoken, simple and yet very elegant. Check out her cool Manolos.
After saying their vows to each other, we went around the Jumeirah property and took photos of just the two of them. After that, they had their first dance at the Burj Al Arab Ballroom. With the empty tables and chairs, it was truly a very romantic dance. It seemed that they were alone but in fact, the guests watched from the balcony. It was after the first dance that everyone proceeded to dinner and heard the speeches from the parents and the groom.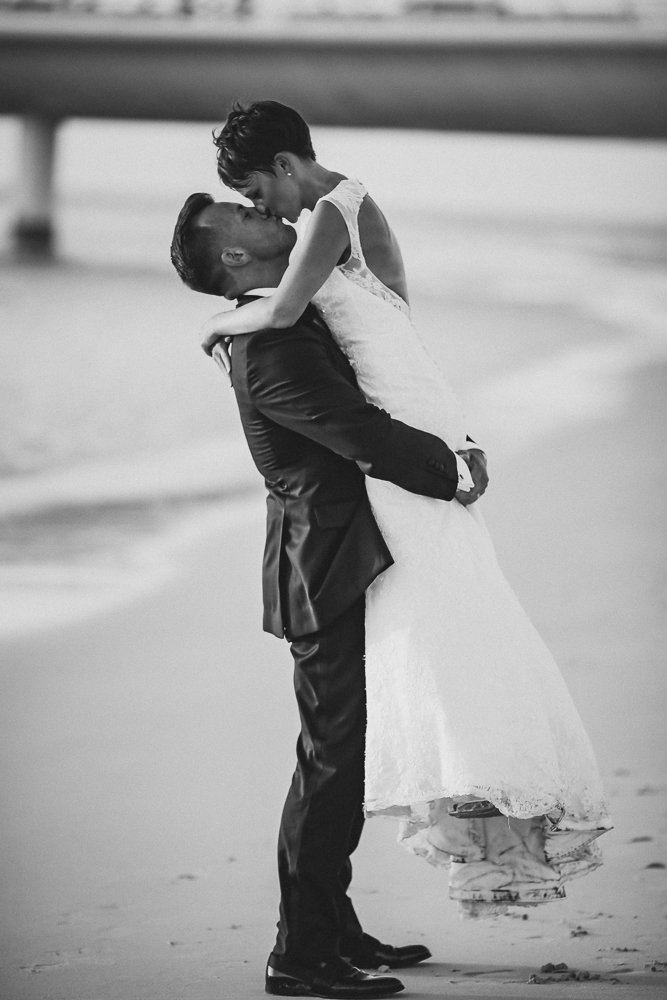 Gareth and Kate, we wish you all the best as you travel the world together. Thank you for choosing us to capture the moments of your beautiful Burj Al Arab wedding.