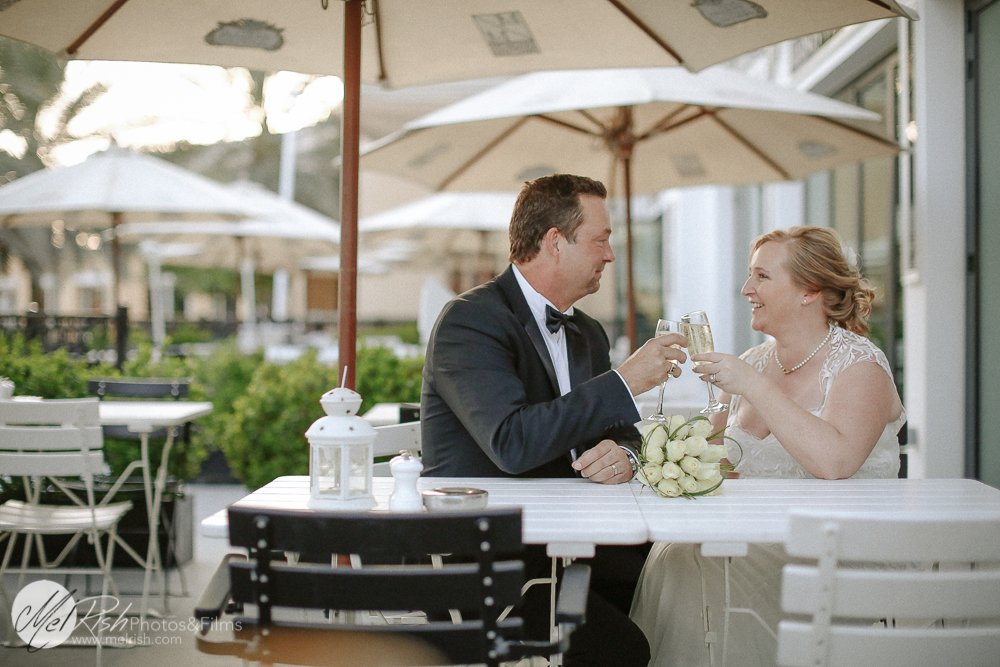 A Wedding in Arabian Ranches Maison Mathis | Brad and Severine
WEDDING , April 16, 2015
We have done more than a hundred weddings – some as grand as a royal wedding and some are simple and intimate. But what makes a wedding beautiful is not how much was spent on the decors and details nor how many guests were invited…it always goes done on how the couple have enjoyed the day. When a couple breathes in the air of that morning and just enjoy the day, the real smiles appear and tears of joy just freely flow. This is what we have witnessed during Brad and Severine's wedding day. As a normal wedding, there were some minor glitches but Brad and Severine chose to ignore them and just enjoy the day with their family and friends.
A tip for brides – when getting ready, chose the room in the house with the best light or big windows. If you plan to book a hotel suite, ask them for a room with access to light. Avoid rooms facing another building as the other building blocks the light. Severine's house had plenty of beautiful daylight coming in.
Even if you and the groom gets ready in the same house or if you plan to meet before the church ceremony, arrange for a first look. Getting your reactions as you see each other for the first time on your wedding day is priceless – PRICELESS!
The ceremony was held in Christ the King Church in Jebel Ali.
After Brad and Severine's ceremony, we went for short walk in Barsha Park on the way to Arabian Ranches. The weather was perfect and the light over us was heavenly.
After the Barsha Park, we went to Maison Mathis in Arabian Ranches and had a few more shots before the sun set.
Brad and Severine invited their closest family and friends. Everybody knew everybody, well we thought because there was laughter and chit chats throughout the cocktail hour. The couple had an unconventional cake and I would also have chosen the same one if we got married again. After the speeches, family dinner was served.
Our suggestion to couples who are planning their wedding, big or small – whatever kind of wedding you have in mind, always choose the kind that you will enjoy and you will cherish for the rest of your life. After all, you are planning to have it once in a lifetime. And most importantly, chose a photographer who will capture your imperfect day and make it look perfect. Your wedding can be the grandest wedding but if your photographer is not good, then your wedding can look like the worst.